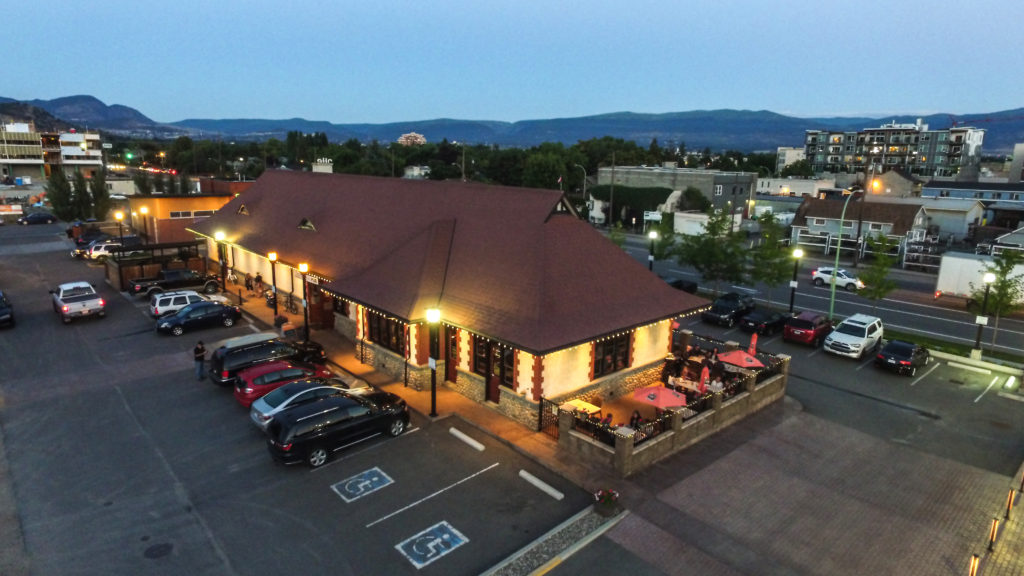 On

March 19, 2017

In News
Tags:
No Comments
Week 6 – Après Tours social media contest featuring Train Station Pub
Après Tours has launched an exciting social media contest valued at $3150 along with other quality Okanagan companies. Each week, one of the participating companies will be featured on the Après Tours Facebook page with a trivia question related to their business. In week #6, The Train Station Pub is featured for contributing a $100 Gift Certificate for the lucky recipient!
Since 1926 The Train Station has welcomed newcomers to Kelowna and seen friends and family reunited. Nothing's changed, except that they now offer great food, craft beer on tap, and Okanagan wine. The Train Station is a Kelowna Pub known for it's comfortable food, hearty burgers, and fresh, healthy salads. They also offer a kids menu daily, and a delicious brunch featured on the weekends. They're still the place people come to say hello or good-bye, celebrate a victory or just let off steam. The Train Station Pub fosters an environment that is friendly, connected, and authentic to downtown Kelowna. Visiting The Train Station Pub, you know you've arrived.
If you are the lucky recipient, Apres Tours would be pleased to shuttle you and your friends to the Train Station Pub for an unforgettable dining experience in the Okanagan! Here are some of their favorites to get your taste buds excited!
Here is their trivia question and answer for the week:
Question: What year did the Train Station first open and what year it was converted into a Pub?
Answer: It first opened in 1926 and was converted to a pub in 2011